Introducing Atmospheres Targeted Science Based Gut Supplements!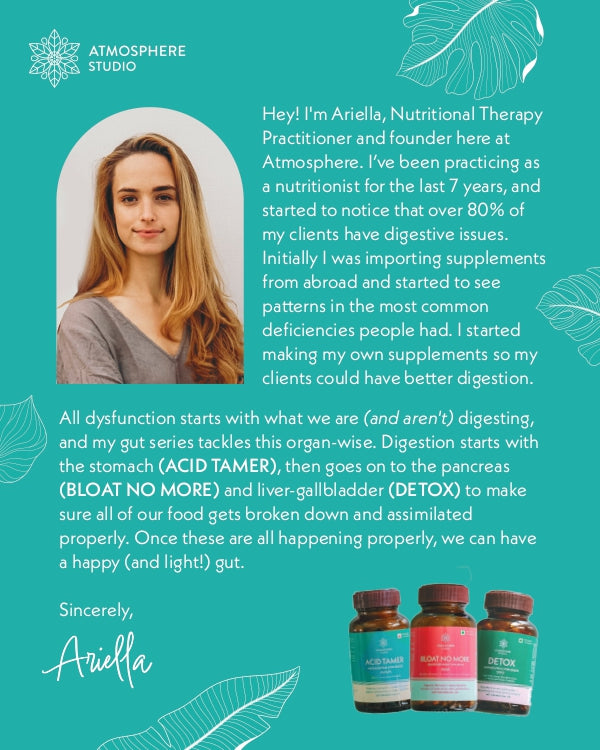 Why Atmosphere Gut Supplements?
Our supplements aren't your typical laxatives/probiotics. These are targeted gut supplements that are designed to heal root gut issues.
clinically studied
3rd party tested
based on science
incorporating ancient wisdom
Targeted Gut Healing
Each of our supplements is designed to support a different organ in your gut
Not sure where to start?